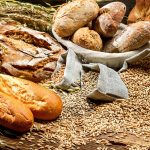 Delivery – Catering
---
SIGGIS vegan & fresh food provides an array of delivery options. We'll be happy to prepare an individual offer tailored to your needs.
Whether it's for seminars, meetings, team lunches or evening events – our range of sandwiches, salads and main courses, our smoothies and homemade beverages as well as a rich assortment of sweet treats (cupcakes, muffins, cakes, buns with nuts/poppy) offer you the perfect selection for many occasions.
Email your request to
or give us a call: +49 (0)89 24292033
We look forward to hearing from you.